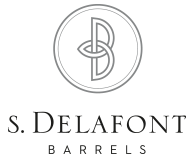 The story begins with a winemaker: Samuel Delafont.
His creative spirit and open mindset towards winemaking led to the founding of S. Delafont Barrels, manufacturer of trademark stainless steel barrels.
From winegrower and wine merchant
TO MANUFACTURER OF STAINLESS STEEL BARRELS
Although Samuel Delafont was not born into a family of winegrowers, he has always been curious to learn more about wine, from grape to glass! Contacts with passionate winegrowers in the Languedoc and elsewhere convinced him to dive headfirst into the heady world of winemaking, by acquiring his own vines and creating the Samuel Delafont winemaking and wine merchant firm.
He soon understood that to perfect his ageing technique, a complementary solution to the traditional wooden barrel was necessary: wood must be renewed regularly and vinification can be disrupted by bacterias, requiring added sulphite.
This is how Samuel came up with the idea of creating stainless steel barrels: small vessels ensuring greater security for winemaking and ageing by optimising contact with lees. Stainless steel barrels enhance the complexity of wine while favouring harmonious balance between opposites: extraction and delicacy, generosity and freshness.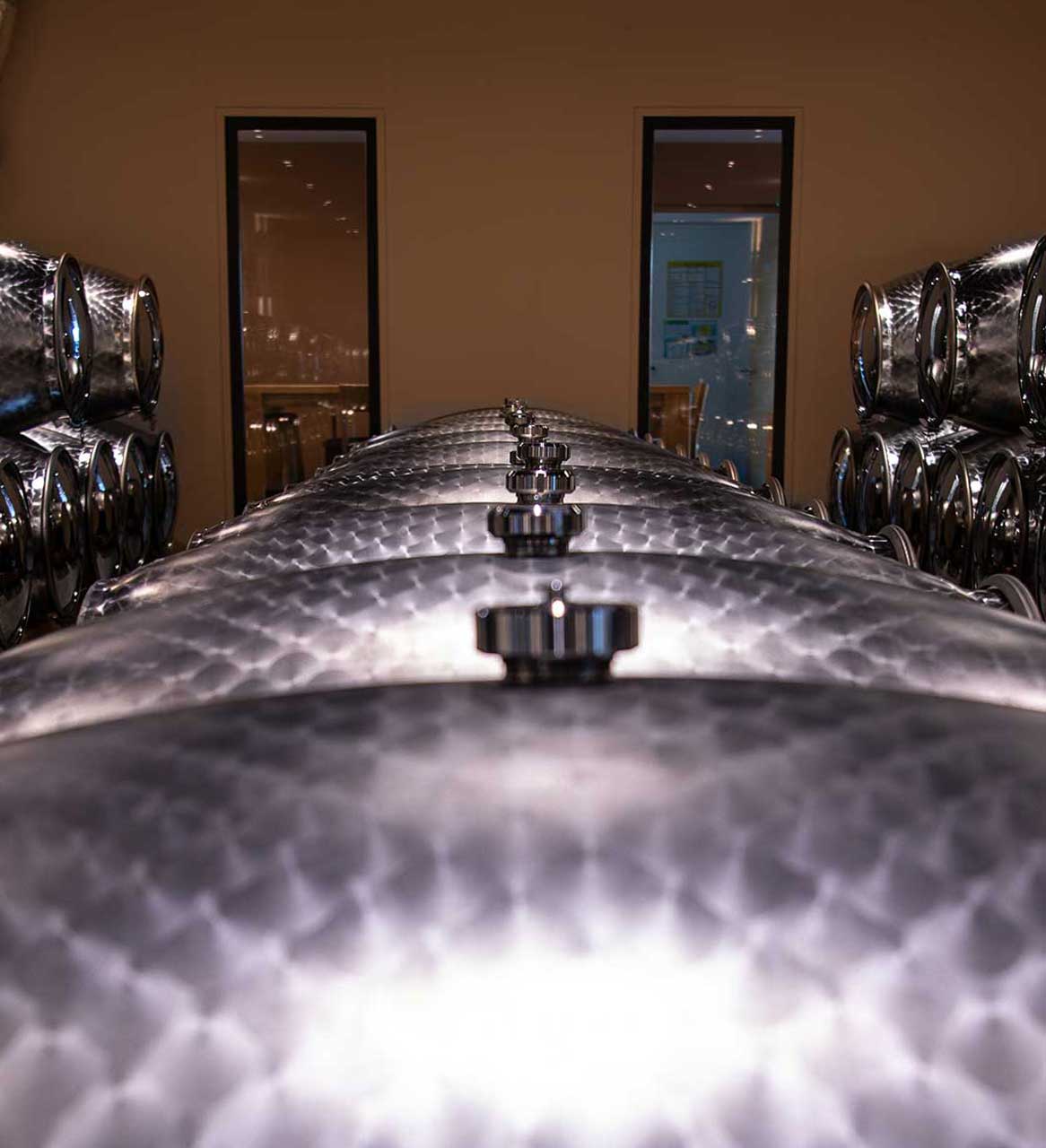 FROM DRAWING BOARD TO MANUFACTURING OF STAINLESS STEEL BARRELS:
an innovative concept

2010 saw the birth of the first experimental stainless steel barrel.
Samuel was finally able to test the new material and results exceeded all expectations: optimal contact surfaces with lees, enhanced freshness and delicacy in wine!
Stainless steel barrels also proved to be perfect for ageing and micro-vinification, while offering a secure storage solution: a multi-purpose, innovative tool!
The objective was clear: to provide the best possible support for the raw material, enhancing quality without disturbing the natural processes at play. The stainless steel barrel quickly seduced winegrowers seeking small vessel formats and new solutions; in a quest for increased quality and terroir expression, Maisons et Domaines de France showed keen interest!
Faced with growing demand, Delafont Barrels was founded to develop semi-industrial technology to produce sufficient quantities of top-quality, stainless steel barrels. For the design process, the new company partnered with a French engineering firm: funding was secured in 2018, the project was launched in 2019 and by the end of 2020, the Vézénobres (Cévennes) workshop was up and running! The technology developed ensured manufacturing repeatability for consistent barrel quality.
At last, it was possible to produce large quantities of top-quality, perfectly curved, 100% French-made stainless steel barrels!
OUR STAINLESS STEEL BARRELS