For ageing, complementing use of wooden barrels, full or micro-vinification… stainless steel barrels offer numerous advantages and are both user-friendly and eye-catching for wine tourists!
Stainless steel barrels:


WINE AGEING INNOVATION
Wine ageing incorporates 3 types of exchange: with barrel wood, oxygen and lees. The stainless steel barrel is particularly efficient for lees exchange. Lees release polysaccharides, giving wine greater volume and a longer finish while preserving full fruit potential. Ageing time also enhances aromatic complexity. For optimal results, lees must lay evenly and contact surface be as large as possible. The stainless steel barrel is an undeniable innovation for this ageing method. The barrel's perfect curve and virtual absence of welding, ensures that lees are evenly deposited for optimal release of polysaccharides.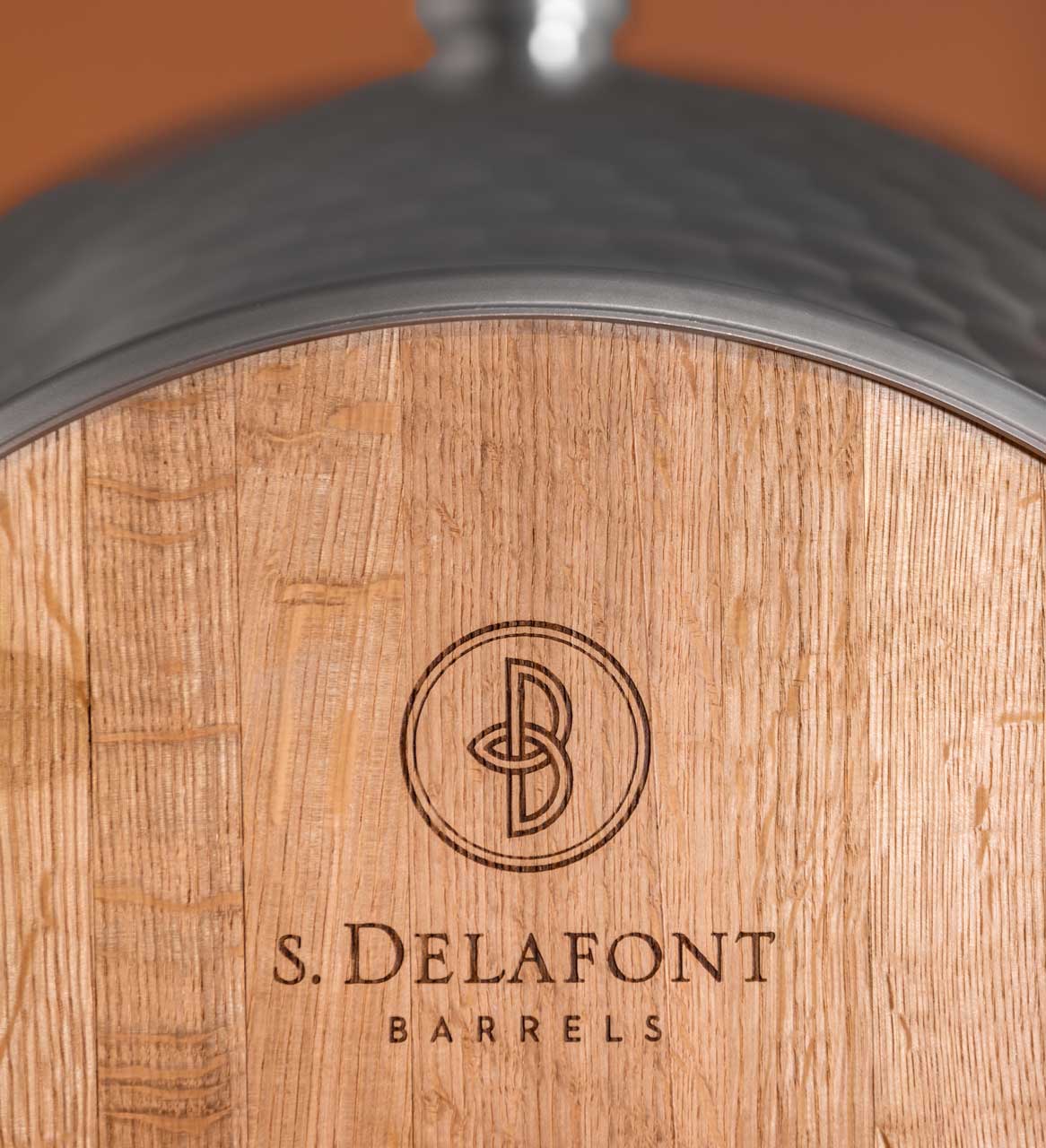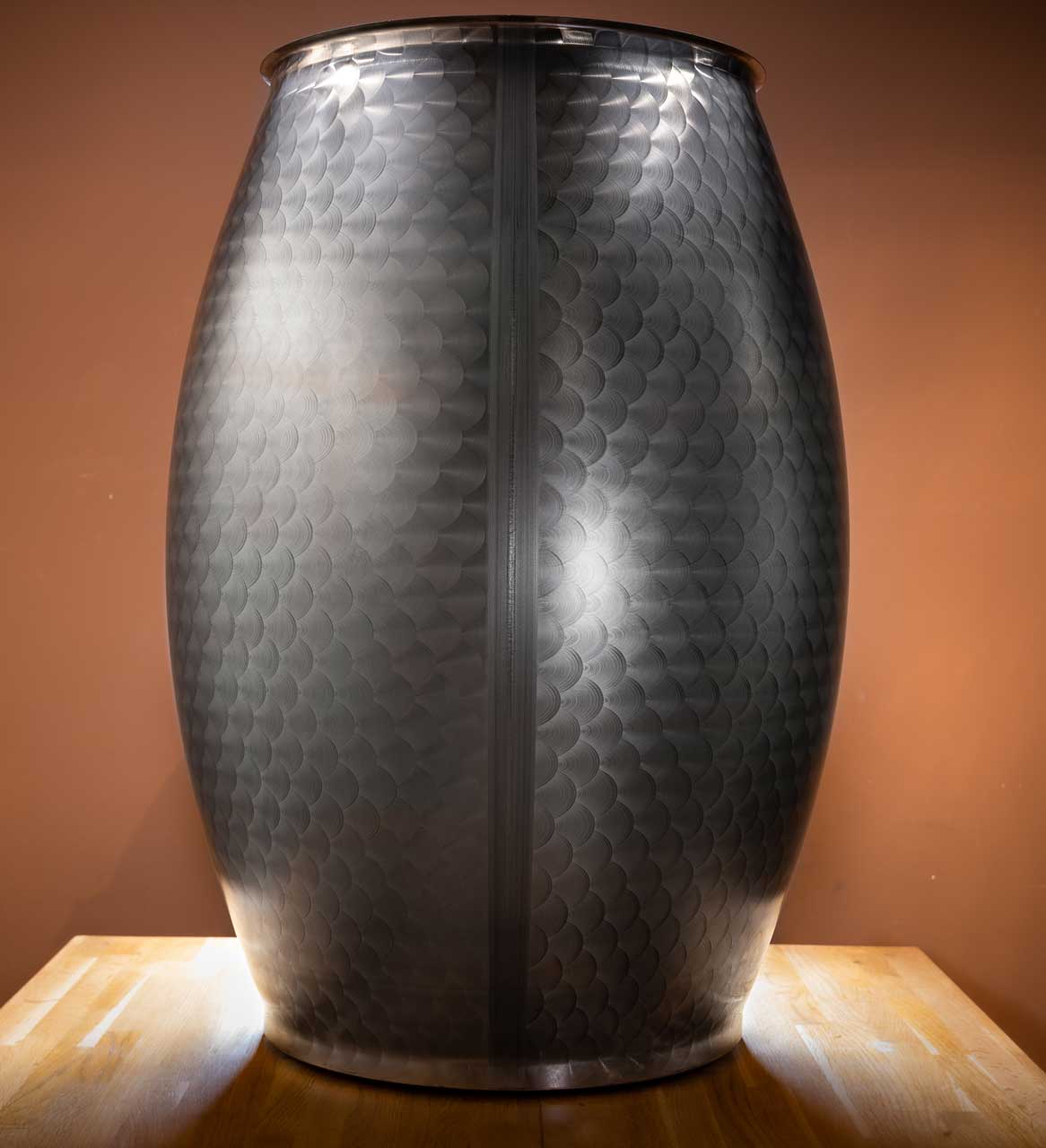 S. Delafont Barrels winery equipment is designed for immersion of staves, with regular stirring bringing lees into suspension, as in a wooden barrel. Wooden barrel heads can also be used, proof of the complementarities between stainless steel and wood: wood options may be added, while stainless steel provides improved stability and sulphite-free ageing. A blended vintage, with part aged in wooden barrels and the rest in stainless steel barrels, may also deliver interesting results. Stainless steel is ideal for biodynamic or natural wines.

PERFECT FOR MICRO-VINIFICATION,
RECOMMENDED WINERY PRACTICES
Stainless steel barrels can also be used for vinification: once grapes are harvested, simply place them in the barrels, in horizontal position, exactly as with wooden barrels. Grapes will then begin to ferment. Stainless steel barrels are ideal for micro vinification: the 300 litre format is perfect for micro-cuvées. The material provides better control, requires less human intervention and offers guaranteed security. This makes stainless steel barrels a choice product for wine ageing: improved quality and end results in tune with today's trend for fresh, delicate, sulphite-free wines.
Stainless steel barrels are good lookers too: in rows or stacked on cradles, shining barrels are an undeniable visual asset and a sure-fire hit with wine tourists.
And, last but not least, stainless steel barrels are practical and easy to use! They weigh only 31kg empty (half the weight of a 300 litre wooden barrel). The removable head makes them easier to clean, requiring 3 times less water than a conventional barrel and less professional maintenance than wood.
Environmentally friendly by nature, stainless steel barrels are a fitting component in any self-respecting sustainable winery! The barrels also tick the CSR box, as they provide winery staff with better, safer working conditions.
Choose multi-purpose stainless steel barrels: ageing, vinification and storage.